Home Health Care Software

The Scheduling Manager Software for Home Health Care is a multi-function software program with features specifically designed for the home health care industry. Thoughtful Systems has been developing software for service businesses, such as home health care businesses, for over 27 years. We began working with clients in the home health care industry in 1995. Since that time, we have incorporated many special features for home health clients into the software program. We continue to be committed to providing the most user-friendly, feature-rich software for the home healthcare industry.
We believe that the software you use for your health care agency should work the way you want — the software should be capable of being easily configured to reflect your home care business' organizational structure. If software is not simple to use and if it's not simple to navigate your way through the options, then time is wasted.
With that end in mind, we have listened to, and continue to listen to the feedback we receive from our users in the home health care industry and we've created what we believe is the most flexible and comprehensive software program for home health care businesses, at the most competitive price imaginable.
Our software powers your health care agency by incorporating utilities for tracking patient information, caregiver information, job scheduling, caregiver scheduling, payroll, mapping, general accounting and more. We accommodate a wide range of billing options, incorporate features for easily recording and printing 485 forms and for tracking all information needed to produce and keep track of each patient's plan of care.
Furthermore, you can't lose when you buy Thoughtful's Scheduling Manager Gemini. All our software products are covered by our satisfaction guarantee. If you're not satisfied with the software during the trial period, simply return it to us for a refund.
We are aware that you have choices when selecting software for your home health care business. As a pioneer in the field, we have seen many companies come and go during our many years in the business of providing software for service businesses.
Some software companies that provide software solutions for home healthcare have software offerings which are designed with the expectation that you will run your business in one particular way — that you'll be satisfied with viewing your jobs on one particular format, that you'll want to manage your client data in one particular way, etc. Thoughtful Systems adopts the thoughtful approach: we provide you with several calendar view options and allow you to pick which ones you'll use on a day-to-day basis to manage your schedules, billing, staff allocation and so on. Unlike these other companies, we listen to your needs, provide personalized service and customize the home health software for you if necessary, at a very reasonable cost. We realize that having the right software for your home health care business will make you more efficient and save you time and money.
At one time, we thought we'd developed the ideal software for home health care companies, but we realized as time passed that there are frequently individual differences in the way a business is structured and managed that need to be reflected in the software. So, as part of our service, we listen to you and consult with you about the way your particular business runs, so that we can advise you of the best possible software fit for your particular business.
It's not one size fits all. Rather, we believe in thoughtfully examining your particular health care business, and ensuring that the software can be molded to provide you the greatest efficiency in managing your entire business. That way, you can easily train your staff to follow procedures that are available in the software, while you can attend to the more important aspects of the business such as marketing to generate new business. We work with our clients either by phone or face-to-face at their offices — whichever suits you better.
Call or e-mail us today to speak with a consultant who can work with you in obtaining the software that will ease your headaches and make your business more efficient and more profitable!
Scheduling Management Software to Help Grow Your Home Health Care Business

Whether you're just starting out or have been established for some time, the right software is a vital part of a successful home healthcare business.
The home health care industry is a competitive field now in many parts of the country, so you need to be the best that you can be. Having the right software is one important step in building and maintaining a successful business in the rapidly expanding and competitive home health care industry.
Implementing a powerful software package allows you to divert your efforts to other areas of your business. Every part of your business that can be automated and streamlined should be. The best use of your time is not doing the work yourself on jobs or scheduling, but is in delegating tasks, hiring employees and overseeing all major operations of your company.
In essence, if your company is managed properly you should not need to spend any time on the everyday, automated tasks, and our software, the Scheduling Manager for Home Health Care, can help you do this.
Improve Efficiency of Your Home Health Care Business with Software Designed with Efficiency in Mind!

The Scheduling Manager software, our web site design and optimization services and consulting services are designed to improve the efficiency of your healthcare business, enabling you to eliminate time spent on antiquated methods and procedures of your business.
The Scheduling Manager for Home Health Care Business will enable you to streamline the operation of your business to ensure that every minute of your day can be spent maximizing your profitability.
Our software ensures appointments are never missed with the automated scheduling and the Microsoft MapPoint interface allows you to optimize routes to minimize driving distance.
Accounting is a breeze with the Scheduling Manager, as invoices are created automatically when jobs are closed out. A variety of invoicing and billing options are available, covering a wide variety of billing methods used by home health care agencies around the country. We support private pay, bill-to-agency, insurance billing, and more! And if you don't find the billing options you need, ask us and we'll provide it for you.
We have customized the billing options for many home health care businesses, so that invoices can be produced weekly, monthly or quarterly, in a variety of formats. We can also interface to various Medicare billing programs if needed.
Printing schedules with all the necessary information for the daily jobs for caregivers takes only a matter of minutes.
Improve Company Performance and Efficiency

It is impossible to grow your business without knowing what works and doesn't work, and without knowing where you should devote your energies.
The Scheduling Manager Gemini Home Health Care Software provides you with the powerful reporting tools necessary to analyze your company marketing strategies and profit analysis.
Well into the internet-age, many companies are still not harnessing the power of the web and the new marketing options that are available with online advertising or with web traffic.
Utilize our web site design and consulting services to ensure you are establishing a strong web presence.
Improve Customer Service for your Home Health Care Business

The end result of improved efficiency through use of Thoughtful Systems' state-of-the-art home health care software is better service to your patients/clients.
Once your attention is no longer focused on the routine everyday tasks associated with running your back-office, you are able to devote more time to ensuring your patients receive the quality services they deserve.
Management software such as the Scheduling Manager for Home Health Care will also assist you improve your client/patient service with added tools to manage client/patient complaints, to send correspondence, and reminders to follow up with clients/patients. Built-in Quality Control tracking features enable you to create and track quality scores for customers and employees.
Track Your Marketing Methods with our software for Home Health Care Businesses

Many growing health care businesses make the mistake of investing money seemingly blindly, with a belief that as long as the money is invested in something it will generate sales.
With the Scheduling Manager Gemini for Home Health Care you can track and analyze your different marketing methods to determine which ones are giving you the best return on your investment. The Scheduling Manager Home Health Care Software will pay for itself with the increased business you gain using the marketing, bulk mail and bulk e-mail features of our home health care software.
Contact Us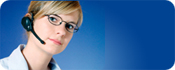 Contact us:
Toll-free: (800) 759-2532
International: 1+718-375-1186
UK: 020-7617-7242
Australia: 02 8003 4247
New Zealand: 09 889 4244
South Africa: (011) 083-6442
France: 09.70.46.00.42
Scheduling Manager Software for Home Health Businesses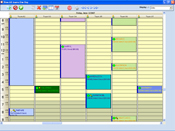 Scheduling Manager Home Health Care practice management software for:
| | |
| --- | --- |
| • | Client/Patient Information Management |
| • | Caregiver Information Management |
| • | Job Scheduling |
| • | Billing |
| • | Payroll |
| • | Credit Card Processing |
| • | Mapping |
| • | Preparation of 485's and other medical forms |
| • | And much more... |
Read more about Thoughtful's Home Health Care Software ...
Web Design Services for your Home Health Care Enterprise
Also, inexpensive pre-defined template designs available, which are perfect for new businesses on a budget.
Become A Reseller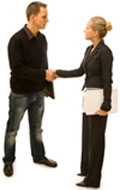 Join Thoughtful Systems in the interesting and lucrative business of software sales!
Visit Become a Reseller
Receive Our Newsletter!
Sign Up to Receive Our Monthly E-Newsletter!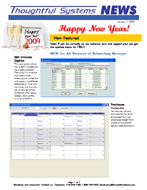 It contains the latest information about our newest updates and additions to the software, as well as helpful tips in using the software and articles.